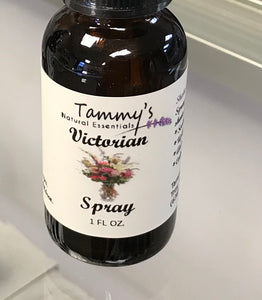 VICTORIAN Spray
A lovely, relaxing spray to soothe stress and uplift the mood. Wonderful to calm the mind, body and spirit.
Spray in the air, on sheets, or wear as a perfume.
Made with pure essential oils: geranium, rose and a few others. Verbena hydrosol.
Not for internal use. Avoid contact with the eyes. Keep out of reach of children.