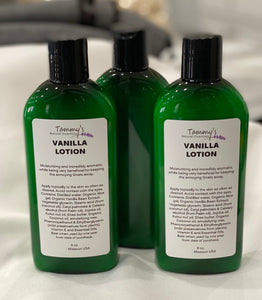 VANILLA LOTION
Tammy's Vanilla Lotion is back for a limited time.  This lotion is moisturizing and nourishing to the skin while being incredibly aromatic! If you are a vanilla lover, this lotion is for you! With Gnat season just around the corner, you may find this lotion to be very helpful. 

8 oz plastic bottle. 
Not for internal use, avoid contact with the eyes.