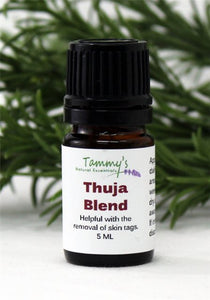 THUJA BLEND
For the removal of skin tags and warts. Apply a drop 3 times daily to affected area(s) only. Allow 3-8 weeks for the tag to dry and flake off. Warts may take less time.
If irritation occurs  discontinue use.
Contains essential oils: Thuja, Tea Tree and Niaouli 
Avoid when pregnant.