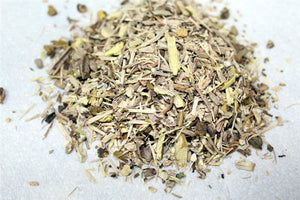 Liver Detox Tea
A wonderful tea for our over worked Liver.  This caffeine free soothing rooty decoction helps support your hard working liver. When you've been overworked, overinduldging, or under stress remember to be kind to yourself and your liver. 
Contains: Organic: Burdock root, Dandelion root, Oregon grape root, Eleuthero root, Yellow dock root, Milk Thistle seed.
Avoid during pregnancy or with gallstones.