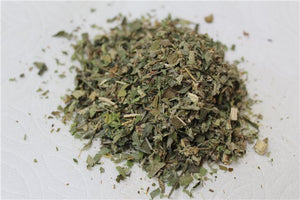 KINNICK KINNICK SMOKE BLEND
Kinnick kinnick is our Native American herbal smoke blend made from a traditional combination of leaves, bark, and roots. Recipes of this blend vary, as do the uses from social, to spiritual to medicinal. 
It contains Organic: Yerba Santa, Uva ursi, Damiana, Mullein, Kava kava, and a few other relaxing herbs.
Avoid when pregnant and while nursing. Use caution if taking medication. If you do not smoke, don't start! You can enjoy this as a tea as well.