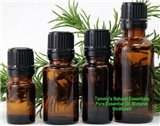 INFLU MIXTURE
A wonderful combination of essential oils to have handy when the flu arrives. Add a few drops to a diffuser and run diffuser for 10 minutes every one to two hours.
Contains pure essential oils: Hyssop, Ravensara, Thyme and a few others.
Avoid with high blood pressure, while pregnant. Not for babies.