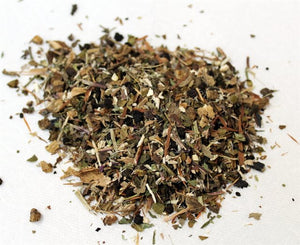 HEAL ALL TEA
Feeling sluggish, lack of energy and drive, or maybe aches & pains with stiffness in the body. This tea works best when on a Raw Food and Clean Diet with Fruits, Berries & Melons. Drink plenty of water during the day while using this tea.
Contains: Organic: White Oak Bark, Plantain, Black Walnut, Chaparral, Burdock, Marshmallow & Pau D' Arco
Avoid if pregnant, while nursing. Use caution with hypotension.