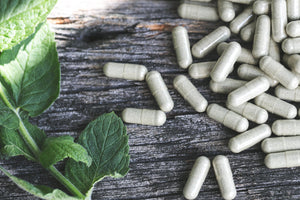 GUGGUL CHOLESTROL SUPPORT CAPSULES
When diet and exercise are not enough and you need extra help lowering your cholesterol. Guggul is an herbal supplement that has helped lower cholesterol levels for me and many others. 
Handmade by Tammy in small batches using Guggul resin, Artichoke leaf, Shitake Mushroom, Red sage Root, Celery Seed, Hawthorn Berry, Dandelion Root, and Fenugreek Seed.
100 size 'O' 500 mg vegetarian capsules in a paper envelope.
Avoid when pregnant. Use caution if taking blood-thinning medication.