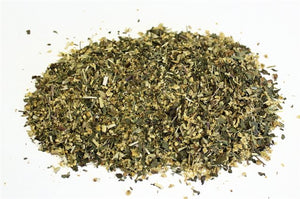 COLD CARE TEA
Use at the first sign of a cold. For additional support, add 1-2 slices of fresh ginger while steeping. 
Contains: Organic: Elder flower, yarrow, licorice root, bee pollen and mint
Avoid during pregnancy and while nursing. Use caution with gastrointestinal inflammation, liver disease, heart disease or sever kidney disease. Use caution if you are allergic to bees.