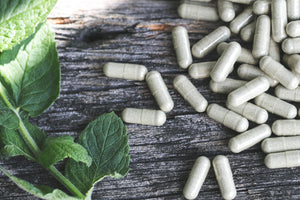 BALANCE CAPSULES
Tammy's Balance Capsules are designed to be supportive and help maintain a healthy female endocrine and reproductive system. These capsules can be used for common symptoms of PMS and menopause.
Contains Black Cohosh, Chaste Berry, Sarsaparilla, Ginseng, Blessed thistle, Ginger, Kelp, Bee pollen
Avoid when pregnant and while nursing. Use caution if allergic to bees or any of the ingredients.
100 capsules in an envelope