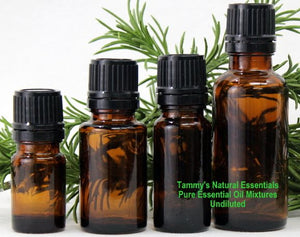 ANXIETY & STRESS Mixture
Pure Essential Oil Mixtures 

These are pure essential oils mixed together but not diluted with a carrier. Each comes with its own set of directions for use. Larger sizes are available by request.
 Sage, Mandarin, Orange (Sweet) & Ylang Ylang (Extra) 
We recommend diluting these oils before applying them to your skin.
Safety warnings: Non-toxic at low levels. Avoid when pregnant, with endometriosis and cancer. Potentially sensitizing. Sedative. Potentially sensitizing, Possible Phototoxic.
 
How do I use it?
Use diluted on skin
Apply several drops (2-4) on ears, wrists, neck, forehead, temples or feet

Apply to chakras/vita flex points

Directly inhale, or

Diffuse (Undiluted)