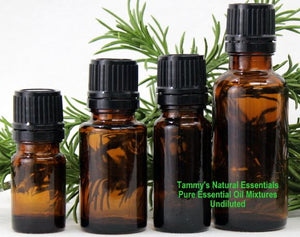 ACHES & PAINS Mixture
Pure Essential Oil Mixtures 

These are pure essential oils mixed together but not diluted with a carrier. Each comes with its own set of directions for use.
Chamomile (Roman), Peppermint, Eucalyptus, Lavender & Ginger Essential Oils. 
We recommend diluting these oils before applying them to your skin. 
Safety warnings: Non-toxic at low levels. Avoid during pregnancy, avoid with high blood pressure and epilepsy.
How do I use it?
Use diluted on skin
Massage as needed
Place 2-12 drops in bath water

Directly inhale, or

Diffuse (undiluted)