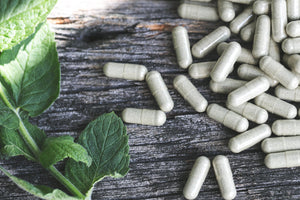 2020 AM CAPSULES
You get the best of both worlds with Tammy's 2020 AM capsules, from Organic Herbs to Pure minerals all in an easy to swallow vegetarian capsule. 2020 AM capsules are used to boost the immune system to help prevent sickness and offer a little extra help to treat sickness.
Contains Organic herbs: Elderberry, Cinnamon, Clove, Ginger, and Rosehips.
Pure minerals: Zinc & Ascorbic acid (Vitamin C)
Contains 100 capsules per envelope.
Avoid when pregnant.