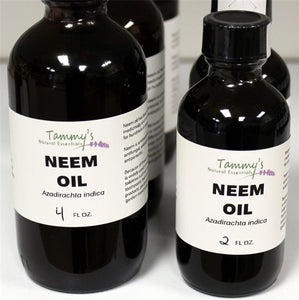 NEEM OIL
Neem Oil is a very popular oil because it is thought to have many natural uses, such as help keep bugs away and help clear problem skin conditions! Neem Oil has a very strong odor nut/garlic odor.
Sold in an amber glass bottle. 
Is liquid when warm, becomes more solid when cold.