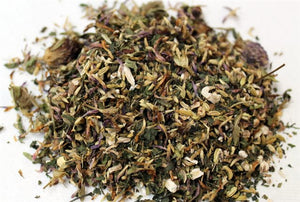 CLEANSING & PURIFYING TEA
Avoid sugar and processed foods while cleansing & purifying the body. Follow the direction that come with this tea.
Contains: Organic: Dandelion, Burdock, Ginger, Fennel, and Red clover.
Avoid with blockage of the bile ducts, acute gallbladder inflammation and intestinal blockage. Avoid when pregnant and while nursing. Not intended for long term use.