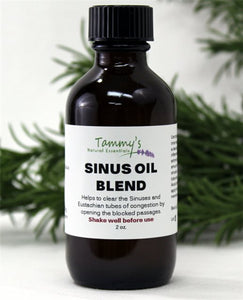 SINUS OIL Blend
Helps to clear the Sinuses and Eustachian tubes of congestion by opening the blocked passages
Apply topically to sinus cavities for helpful relief from sinus pain and pressure.
Contains Essential Oils, Vegetable Glycerin, and Organic Aloe Gel.
Avoid contact with eyes.
2 oz. amber glass bottle with standard cap
The information provided on this website has not been evaluated by the Food and Drug Administration. All material provided is for informational or educational purposes only and is not intended as a substitute for the advice or care provided by your healthcare professional or physician. This information/product is not intended to diagnose, treat, or cure any disease.