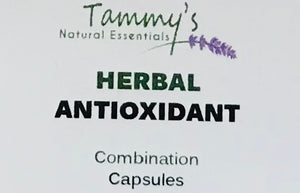 HERBAL ANTIOXIDANT CAPSULES
Herbal antioxidants are designed to help support the natural balance of the immune system during cold and flu season.
Contains: Chaga mushroom, Reishi mushroom, Maqui berry, Milk thistle, Camu camu fruit.
Safe to consume unless you are allergic to any of the ingredients.
100 size 'O' vegetarian capsules in a paper envelope.
Keep out of reach of children.