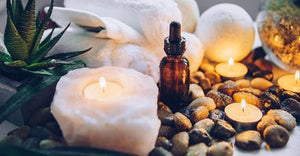 AROMATHERAPY BEGINNERS COURSE
Tammy's Aromatherapy Class Schedule for 2023
For those of you that would like to know more about Essential Oils and their uses. Whether you are a Nurse, Midwife or your basic hippie, Tammy has designed a course just for you. 
Tammy's beginners aromatherapy course is designed for Hands-on experience.  You will learn how to safely and effectively utilize the most potent part of the plant, which is the essential oil. 
Tammy's classes are both informative and practical. You, will learn dilution rates, blending factors, safety information, therapeutic uses and so much more, while creating products to take home with you.
During this beginners course you will create products that can help with basic wound care, advanced wound care (bed sores & staph), help relieve cramping, nausea and reduce inflammation while alleviating pain topically. Let's not forget about you, you will learn how to calm yourself in times of distress.  Yes, you will have homework!
The beginners course is offered once a week for 4 weeks and each class is roughly 2 hours long.  
GIVE US A CALL 636-668-6955 TO SCHEDULE YOUR AROMATHERAPY CLASS. 
Course fee for One on One learning $170.00 person. You get Tammy all to yourself!
Course fee for a Group of 7+ students is $160.00
Our next group class is scheduled for Saturday March 4, 2023 from 4:00 pm - 6:00 pm.
PLEASE NOTE; when purchasing this course on our website there is an additional $5 fee included in the price that covers our website & paypal fee. If you'd like to save the additional fee, stop by the store to reserve your seat for class.
CLASS NOTES:
Once you purchase your class, Tammy will contact you with more information. 
You are welcome to bring drinks & snacks.
If you wish to purchase anything, we ask that you place your order a few days before class so that it can be ready when you arrive.
Full payment is required to start the course. 

If you are interested in creating your own private beginners class, we require a group of 7 students. Contact Tammy for more information 636-668-6955

If you need to cancel all together before you start the class, your payment will be refunded (minus 20% service fee)
Once you start the class, no refund will be given
In the event, we must cancel the class Tammy will refund the entire purchase price.
It is of value to build your learning library from reputable sources, Tammy will provide a folder & class notes, always bring your folder to class, along with a calculator, pen, and notebook.
About the instructor:
Tammy Smith is a Certified Herbalist, Aromatherapist & Holistic Health Consultant also registered with AHG (American Herbalist Guild) and NAHA (National Association for Holistic Aromatherapy) Tammy has been educating our community and offering Natural Medicine since her humble beginnings of Tammy's Natural Essentials in July of 2013 and she will continue to do so as long as there is a need.